Blogging, or How My Students and I Returned the Joy to Our Writing
Keywords:
blogging, student attitudes towards writing, composition, video trailers
Abstract
In this practitioner piece, the author addresses the negative student attitudes towards writing. She offers blogging assignments as a solution for addressing student perceptions of writing as a burden. In addition to the Prompts Blog and the 20%-Time Blog, the author shares a video blog trailer assignment and a student self-reflection letter. Example assignments are included in the appendix.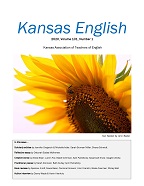 Downloads
Section
Practitioner Pieces