Girl on a Quest: Medieval Scottish Lass Deconstructs Gender Roles in The Mad Wolf's Daughter
Abstract
Motherless—though not without family—twelve-year-old Drest has been trained alongside her warband brothers by their warrior father, the Mad Wolf.
Attacked and captured in a nighttime raid, the male members of the clan are bound to be hanged at Faintree Castle to the South.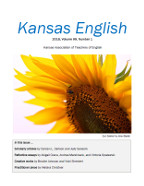 Downloads
License
This work is licensed under a Creative Commons Attribution-NonCommercial-NoDerivatives 4.0 International License.