Teacher Read-Alouds
More Than Just Story Time
Keywords:
read-aloud, literacy instruction, K-12 classroom, reading aloud
Abstract
Read-alouds not only reinforce story time traditions but also hold significant educational value when used strategically. Reading aloud benefits all students, no matter the grade or achievement level. This article explores a number of research-based academic benefits of reading aloud in K-12 classrooms. The author shares practical tips for prioritizing read-aloud time, selecting appropriate text, modeling various reading strategies, making read-alouds interactive, and promoting vocabulary and language development. The author provides a list of current, award-winning K-12 picture books and chapter books to elevate classroom read-aloud experiences.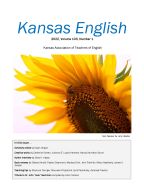 Downloads
Section
Scholarly Articles
License
This work is licensed under a Creative Commons Attribution-NonCommercial-NoDerivatives 4.0 International License.