Who Were You, Miss Billings?
Sheryl Lain

Cheyenne, Wyoming
Abstract
Miss Billings was gray. She had gray hair, gray bushy eyebrows, and gray hairs that sprouted from her chin. She even wore gray rayon dresses, the kind with little tiny flowers on a huge gray background. She was my fourth grade teacher.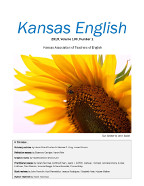 This work is licensed under a Creative Commons Attribution-NonCommercial-NoDerivatives 4.0 International License.