"Pleasure to Burn"
A Comprehensive Look into the History of Censoring Literature in School Environments
Keywords:
censorship, historical approach, book burning, book banning
Abstract
The literature review below was done to investigate the history of censorship, specifically book burning and how it relates to the modern-day censorship that is seen in our country today. Using scholarly articles and books, news articles, professional organization websites, video documentaries, and data from prominent anti-censorship organizations, this article strives to tell the full story of the world's complicated history with the censorship of knowledge. This review of literature makes clear that contemporary and historical censorship is an attempt to gain power and suppress the voice of those under authority. As educators, students, and community members, it is vital to use this knowledge to protect students' right to read.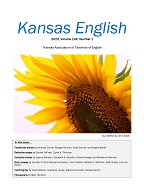 Downloads
Section
Scholarly Articles
License
This work is licensed under a Creative Commons Attribution-NonCommercial-NoDerivatives 4.0 International License.