Strengthening Teacher Preparation
Addressing Perceptions of Behavior Management and Bilingual Learners during Field Experiences
Keywords:
teacher preparation, behavior management, classroom management, bilingual learners, literacy instruction
Abstract
A large body of literature recognizes the many challenges teachers experience in the classroom. The research and subsequent article bring to light the concerns identified by undergraduate teacher candidates during a day-long field experience. The intention of the experience was to focus on literacy instruction; however, that was often overshadowed by classroom and behavior management concerns and questions. Reflections and discussions after the experience were dominated by the identified behavior and classroom management issues and concerns the teacher candidates noticed. Their post-experience reflections were so focused on them that the candidates were unable to process the literacy behaviors, instruction, and resources.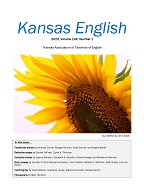 Downloads
Section
Scholarly Articles
License
This work is licensed under a Creative Commons Attribution-NonCommercial-NoDerivatives 4.0 International License.