He Made a Federal Case Out of It
Steven Frank's Class Action and the Salvation of Childhood
Abstract
In Steven Frank's 2018 novel Class Action, middle-schooler Sam realizes something needs to change. When his teacher sends home a practice test to take over the weekend, Sam snaps. He stands on his desk holding up a hand-drawn "NO HW" sign and encourages others to do the same. When Sam is suspended his journey begins.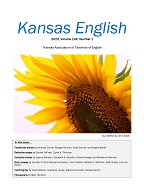 Downloads
Section
Young Adult (YA) Book Reviews
License
This work is licensed under a Creative Commons Attribution-NonCommercial-NoDerivatives 4.0 International License.