Supporting New Teachers with Literacy Instruction
Small Changes to Graduate Literacy Programs That Can Have a Big Impact
Keywords:
in-service teachers, teacher education, literacy, reading, science of reading
Abstract
Since 2018, there has been an increase in the use of the term Science of Reading (SoR), which is a method of teaching reading that is connected to an understanding of reading and reading development that aligns with scientific research (Shanahan, 2020). Teachers who are new to the classroom may be unfamiliar with SoR and teaching practices that align with this pedagogy. Institutions of higher education, specifically graduate literacy programs, are in a position to support and mentor new teachers with the current shift in literacy instruction. This article addresses changes that can be made to graduate course content in order to support new teachers, particularly during this shift to a new method of literacy instruction. This article offers ideas for how higher education can play a role in better preparing new teachers for SoR instruction.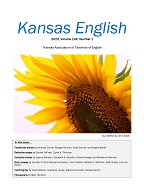 Downloads
Section
Scholarly Articles
License
This work is licensed under a Creative Commons Attribution-NonCommercial-NoDerivatives 4.0 International License.