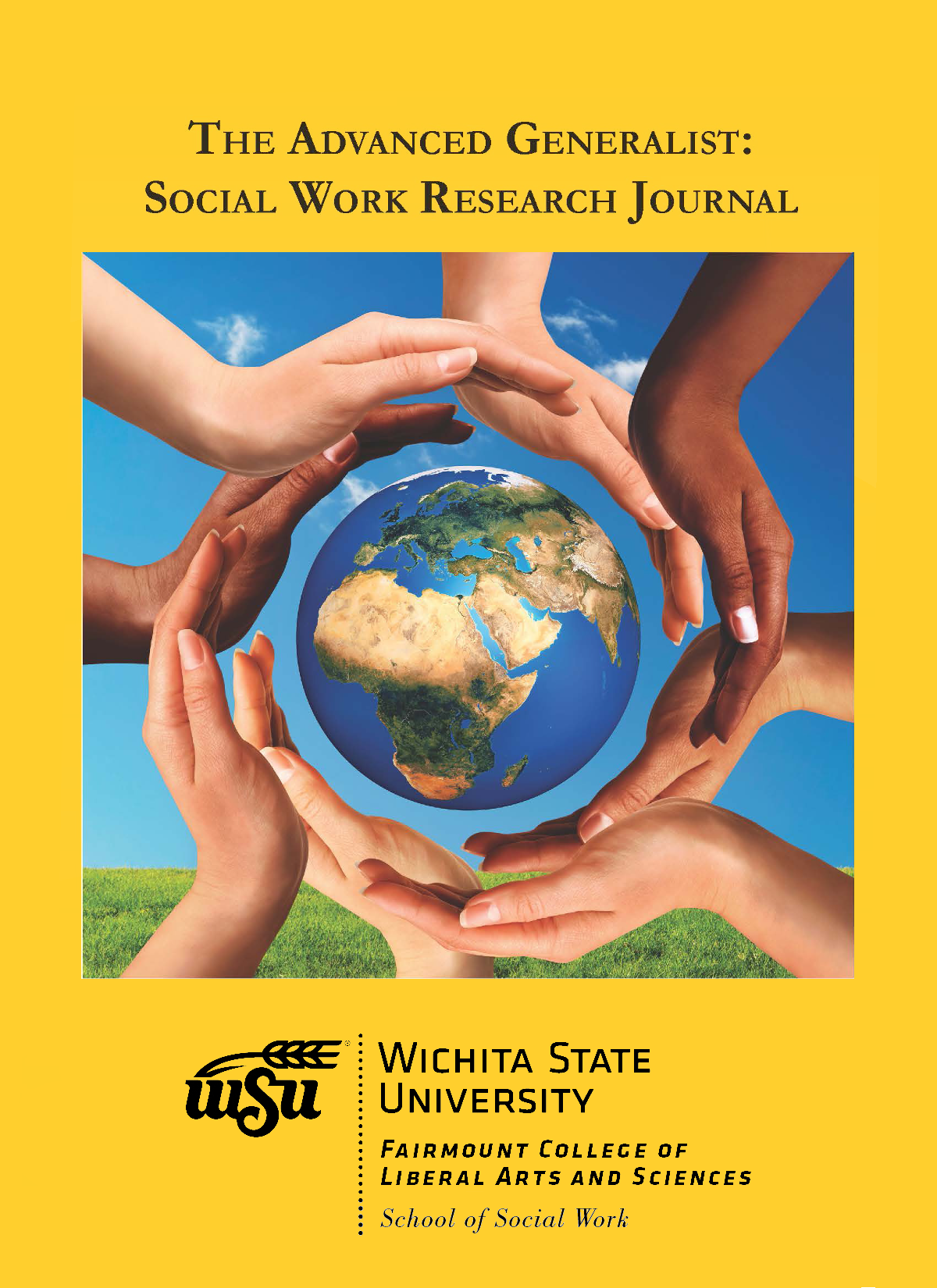 About the Journal
The Advanced Generalist: Social Work Research Journal is an online-only peer reviewed student, practitioner, and faculty research journal. The mission of the journal is to disseminate high quality research that is closely aligned with Wichita State University School of Social Work advanced generalist perspective. Advanced generalist practitioners possess a broad range of practice skills. They employ an eclectic and disciplined approach, and are committed to evidence-based practice. Social Work at Wichita State University builds on this understanding of advanced generalist practice by advancing four educational themes: social justice, cultural competency, multidimensional practice, and empowerment.
 These themes are woven together to develop the school's model for advanced generalist practice. The model incorporates the values and multiple role capability the social worker brings to each intervention. Whatever the setting or client, advanced generalist practitioners are prepared to bring evidence-based practice skills to bear in each intervention. The complex and changing practice environments require effective practitioners to have the ability to fulfill multiple practice roles, including: administrator, advocate, broker, case manager, lobbyist, policy practitioner, researcher, supervisor, therapist, and more.
For more information see the journal departmental website.